The Future is Ours Festival celebrates young people's creative expression in a city-wide, week-long showcase of their artworks. Hosted by 42nd Street, this is its second year running. The Festival includes a symposium and panel where young people can share their stories, successes and concerns, with an audience both present and online.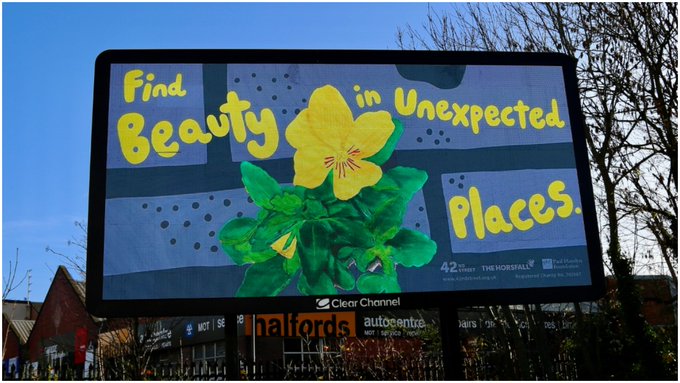 Arts as critical to wellbeing
While not all young people find creativity and the arts helpful or therapeutic, the panelists reflected on the significance of the opportunities they'd had to express themselves using creative means. When professionals were open to exploring experiences and feelings using creative means, the panelists described a sense of freedom and connection beyond language use alone. Creativity or art was also experienced as a way of 'emptying the mind' and a way to soothe and help make sense of turbulent emotions. As a clinician working in CAMHS, their testimonies had me feeling motivated to achieve more of this in services, as I recognised some of our (in my view) adult-focussed systems and approaches that caused these young people to report feeling 'interrogated,' 'labelled', and even 'blamed'.
There was a clear question for the collective present or watching: why are arts-led and creative approaches not 'baked into' the system supporting wellbeing?
The training of healthcare professionals
In an interview with the Nursing Times this month, Professor Christie Watson highlighted that 80% of medical schools in the US offer an arts module to their students. Professor Watson believes that the inclusion of the arts in health professional training and education "creates better clinicians" and called for the creative arts to be embedded into UK health education programmes.
We heard that young people perceive a gap in creative approaches to mental health support. Following the panel, the integration of the arts and humanities into healthcare professionals' training was explored in a presentation from Chester University.
Nick Ponsillo, Director of the Philip Barker Centre for Creative Learning, and Professor Angela Simpson, Executive Dean of the Faculty of Health and Social Care at the University of Chester, stated that their starting point was 2017's Creative Health report. The reports ends with recommendations, including one on the inclusion of accredited modules on the evidence base and practical use of arts for health and wellbeing outcomes in the training of health and care professionals.
What is The Future is Ours Festival?

The Future Is Ours Festival has over the period of a week showcased young people's art, creativity and voice. Featuring original artworks, events, exhibition and performances, the festival celebrated the creative expression of young people in Greater Manchester. Between 22 and 29 October 2021 young people's art was displayed over The Horsfall gallery, spaces in Ancoats and billboards of Manchester.
The Creative Health report and wider research shows that bringing the arts such as creative writing, literature, film or dance into clinician training has benefits for the workforce and those using services alike. Such inclusion will likely benefit the learning of trainees, and ultimately, too, the services and care they go on to provide.
At this event and beyond, we sense that creative health will inevitably form significant parts of the syllabus and of healthcare practice. Sure enough, attending 42nd Street's event were healthcare managers and programme leads whose presence, ten years ago, would have been less likely. It is becoming more commonplace to work toward greater inclusion of subjects that have always traditionally formed universal foundations of well-being – story-telling, singing, group rhythmic activities such as dancing and drumming, and expression of that which matters to us, in our own unique ways.
"Art is crucially important. I cannot stress this fact enough. When the world's in trauma, in turmoil, when we are faced with a looming depression over our head, we turn to music, we turn to our favourite TV shows, and we turn to our books. Arts saves us."

Young person
Links to further resources below, after this ode by Ezra Furman to a ubiquitous artform: music. 'Hark! To The Music'. ("Hark to the music, we're all gonna die")
Resources
Performing Medicine
Performance for Care advocates for the integration of arts and creativity within healthcare education and professional development. Circle of Care is a framework that helps think about, practice and demonstrate high quality compassionate care. Twitter account: @Perform4care
The Baring Foundation
The Baring Foundation report on and advocate for creativity in the lives of people with mental health problems, and you can access their resources here. Their latest report explores how is Finland is approaching the creative and cultural rights of and provision for older people, in a series of case studies from and reflections on Finland's creative ageing scene.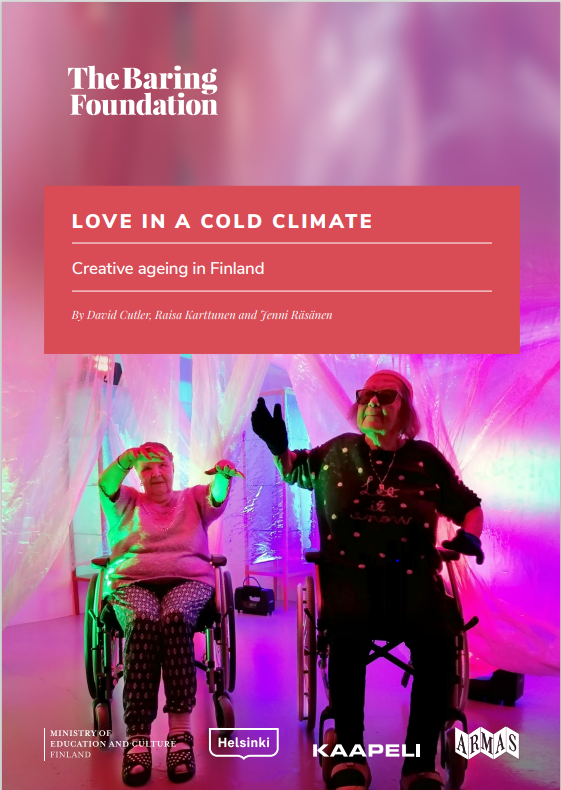 The Prudence Trust
The Prudence Trust is a grant-making charity, established in 2020, investing in the advancement of young people's mental health services and research in the UK.